Compare Employer Packages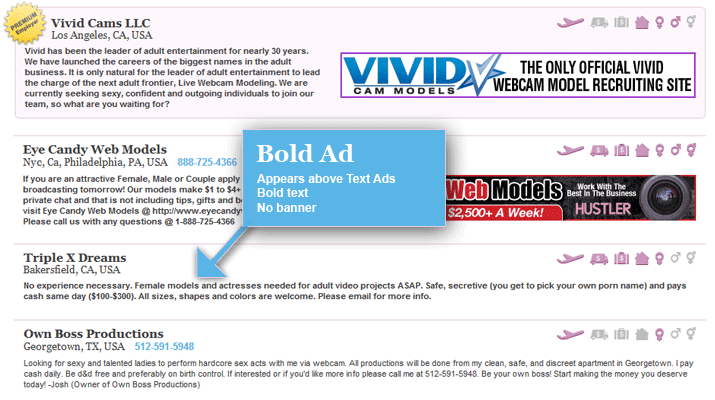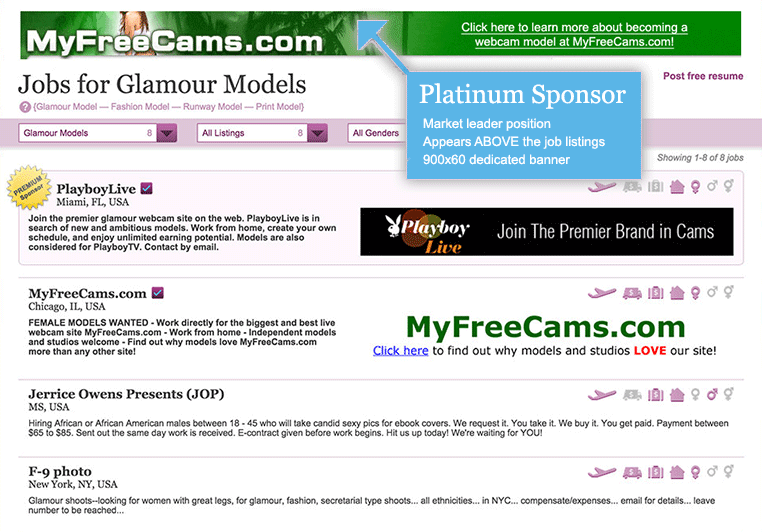 | | | | | |
| --- | --- | --- | --- | --- |
| | | | | |
| Access | | | | |
| Listing | | | | |
| Banner | | | | |
| Logo | | | | |
| | Not Available | Optional | Optional | (Included Free) |
| | Not Available | Optional | Optional | Optional |
| | Not Available | Not Available | Not Available | Optional |
| Usage | 100 messages/day | 400 messages/day | 400 messages/day | 400 messages/day |
| Price | $39.95/mo | $54.95/mo | $95.00/mo | $245.00/mo |
First Look Notification
First Look Notification subscribers receive immediate email notification whenever a jobseeker posts a resume that meets the specified criteria. This provides a significant advantage over other employers who have to remain logged on the site to detect new jobseekers. Because of its exclusive nature, the First Look Notification service is ONLY offered to employers with an active Premium Ad, Banner Ad or Bold Ad account. Two levels of service are available. Level 1 allows you to select one job category in your specified matching criteria. Level 2 allows you to select unlimited job categories in your specified matching criteria.
On the job listing pages and search results pages, ads are displayed in the following order: (1) Premium Ads, (2) Banner Ads, (3) Bold Ads, and (4) Text Ads. Within each ad category, listings are randomly shuffled with each page load, so that advertisers gets equal exposure on average. Try refreshing a job listings page to see how the ads get reshuffled.
Premium Ads and Banner Ads include a 468x60 banner in one job category. Premium Ads also include a 120x60 logo that gets displayed sitewide, as well as First Look Notification (Level 1). Premium Advertisers may elect to upgrade to First Look Notification (Level 2) for an additional $45/month. Banner and Bold advertisers may upgrade to First Look (Level 1) for an additional $50 per month or to First Look (Level 2) for an additional $95 per month.
Text Ad accounts are permitted to send up to 100 messages per day. Bold Ad, Banner Ad, and Premium Ad accounts may send up to 400 messages per day.
All accounts may send a maximum of 60 messages per hour. This limit reduces the chance of messages being flagged as spam and helps to keep our mail server whitelisted.